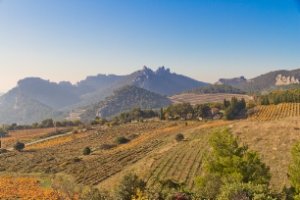 Beauvalcinte, vineyard's Dentelles of Montmirail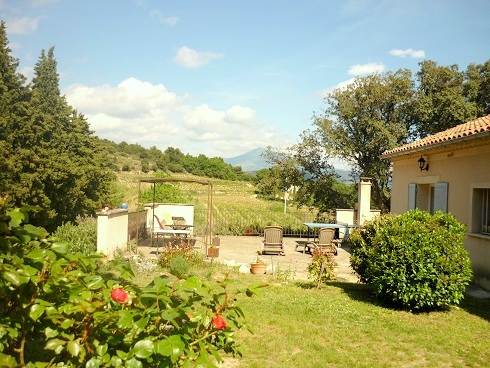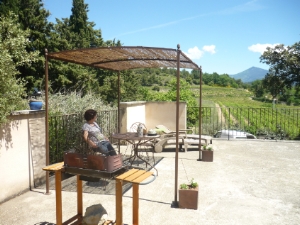 Our cottage in Provence, is located in Suzette (Vaucluse, south-east of France). It is comfortable and can accommodate 5 people : it is surrounded by vineyards and woods. In an exceptional panorama with a view overlooking the valley you will have lunch on the terrace, where you will see the Mont Ventoux and our organic vineyard and enjoy the calm ! Ideally located to visit the famous cities with the rich past : Vaison la Romaine, Orange, Avignon, the Isle on the Sorgue, Fountain of Vaucluse and the most beautiful villages of France: Séguret, Venasque. From the cottage, you will hike in the woods, on the GR4 or climb the Dentelles de Montmirail, or cycling on the roads of Mont Ventoux or mountain bike in the paths … You will always find something to do, there is for all tastes !
Do you Want culture ? visit the museums in Carpentras, Pernes, Orange, Vaison la Romaine, Avignon … Go to the dance's festival at Vaison la Romaine, at Chorégies in Orange, at the Avignon theater festival.
Do you Want hang out ? the flea markets at Isle sur la Sorgue, the Provencal markets of Vaison la Romaine and Carpentras will enjoy you !
Do you Want to swim ? go to the Toulourenc river, the pool of Beaumes de Venise, or "Splashworld" in Monteux
Children will have fun in the garden, on the terrace with the board games we put at your disposal.
Do you Want to find a child's soul ? within a radius of 25 km, spend the day at leisure parks: "Ventoux adventure", "Acrobranche" in Mormoiron, "Amazonia park" in Roquemaure, "Escalad'arbre" in Beaumont du Ventoux, Alexis Gruss circus in Piolenc at the "Enchanted Forest" in Mormoiron …